Our Travel Booking Tools ensure that all steps of your travel handled fully and transparently. Our Online Booking Tool (OBT) provides companies with the opportunity to efficiently book business trips and manage all related processes. This approach facilitates transparent coordination, management, and visualization of the entire business travel process.  We provide you with an easy-to-use business travel management software and help you automate your processes and travel costs.
>> Are you looking for Online Booking Engine? : Get in touch with our team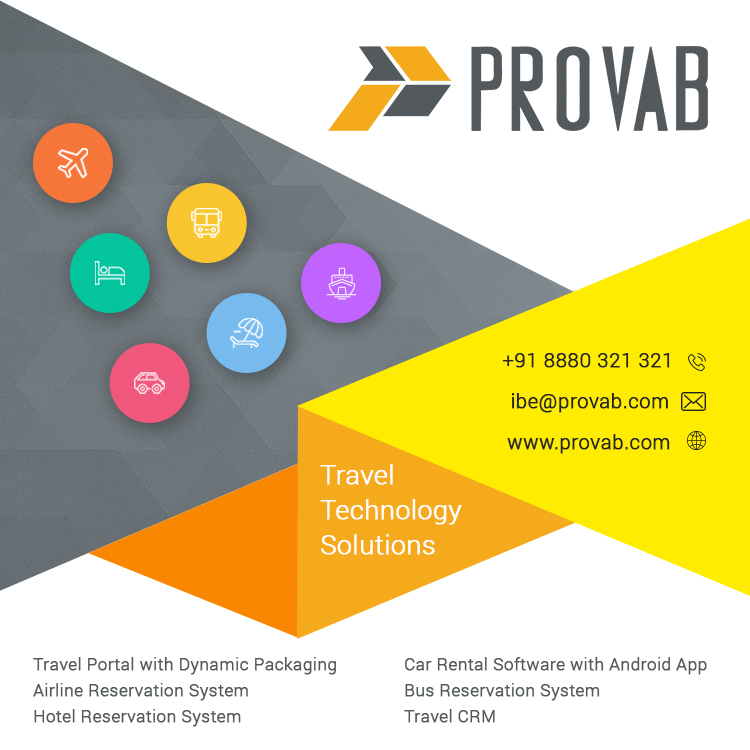 Our Travel processes are technically and comprehensively mapped, managed and streamlined. The process here ranges from the scheduling of travel to reporting. Using the Online Booking Tool, or offline, travelers or travel arrangers may book their trips online. Each reservation is transferred directly to the system, which means that the various workflow management options can be used by all those involved.
More consolidation means less competition
We have often been asked how we are planning to position ourselves as a new player in the arena. Our simple answer is that the market is big and can handle more than just a few "top dogs". The bottom line is that the takeover will result in fewer competitors in the market. What's more, there are hardly any "newcomers" in this market and the big players are consolidating on the basis of older technologies. There couldn't be a better starting position.
The new developments come as no surprise as we actually expected them to happen much sooner. Technology is and remains the central element in the travel sector. It allows the players to set themselves apart from the competition and gauge the playing field more easily. It is therefore surprising that some TMCs are only now beginning to offer their own technology. To date, they have been heavily dependent on the GDS providers rather than creating their own added value.
Flexibility is the key
In order to maintain their long-term role in the ever-changing market, new travel technologies must be versatile. In addition, our technology is driven by middleware, which means that the entire business logic can be found in the middleware and the look and feel can be changed individually. It allows us to support desktops of agents, online booking platforms and app front ends as well as the new gimmicks like chatbots or virtual agents.
Many of the big players carry a lot of baggage around and are still ahead of them on this route. Therefore, the stress is the product of market growth itself rather than the competitive situation: the uncertainty (direct connections, country-specific rail traffic, ancillary services, etc.). The dynamics of the market must be implemented again and again on a technical level. This is why we avoid long-term planning when handling our projects according to market conditions and customer needs in a dynamic manner.
Virtual agents will win
We expect a high demand for modern online booking tools that are not only a carbon copy of travel services like Expedia, but also provide the business with substantial added value. Despite embracing the digital age and virtualization, the business travel market is booming: in North America and Western Europe alone, $619 billion was spent in 2015.
A trending topic I expect has a bright future and we are also working on is chatbots, digital agents that will take over the role of humans in the near future. The task is to rapidly process a large quantity of data and sort out the essential information.
Websites and apps are slowly losing relevance
My vision is that we will no longer use websites to book travel in two or three years. It's crazy that I get an appointment I need to put in my calendar, so I need to get to a website, put in my travel dates there, find the right travel information, make the reservation and then put it back in my calendar.
>> Are you looking for Online Booking Engine? : Get in touch with our team
We're going to tell Alexa, Siri or Cortana to find the right hotel and so on.
I know that many businesses are wondering what the best website looks like at the moment. Although many designers may have better answers to this question, perhaps it's the wrong question. It would have been the right thing to do a couple of years ago to settle on a great look and feel. Investing and trying to compete on the look and feel basis on a browser-based website today, however, could be a waste of money given the loads of Echos and similar devices around the corner.
Even applications will soon become obsolete. Some of the most popular apps use text only, for example WhatsApp. With over three billion active users per month (almost 1⁄2 of the world's population), messaging apps have surpassed social networks. It's solid. It's powerful. It's simple. But from a designer's perspective, the user interface is not that good but everybody uses it because it's convenient.