Travel agencies, DMCs, corporate travel management companies and OTA platforms are seeing a unique trend nowadays, Pace of Digitization. Digital transformation is key to staying agile and being ahead. Travel APIs XMLs (Application Programming Interfaces) play a larger role in digital transformation to full scale OTA software platforms (online booking engine). Travel booking APIs are key tools that allow travel agents, DMCs, hospitality companies and extranets to provide great value to customers. From flights, hotels, transfers, sightseeing and holiday packages – customers can book everything online and end to end. 
Are You Looking for Travel APIs Suite? Contact Us Today
'All-in-one' online travel agency software & OTA platforms have improved the user experiences to another level. According to Statista, OTA revenue is expected to show an annual growth rate of 11.6% over the next five years. Post covid, now the industry is also seeing strong traction as people are traveling more, corporate travel is super-active and leisure travel is also increasing.  
What is travel API?
Travel APIs are a set of web services (XMLs/JSONs) using which travel agencies or OTA platforms connect to a source, which may be GDS or any third party travel content aggregators. By integrating travel APIs XMLs, agents can offer real time availability & booking services of flights, hotels, transfers, sightseeing and all ancillary services including bookings, amendments and cancellations.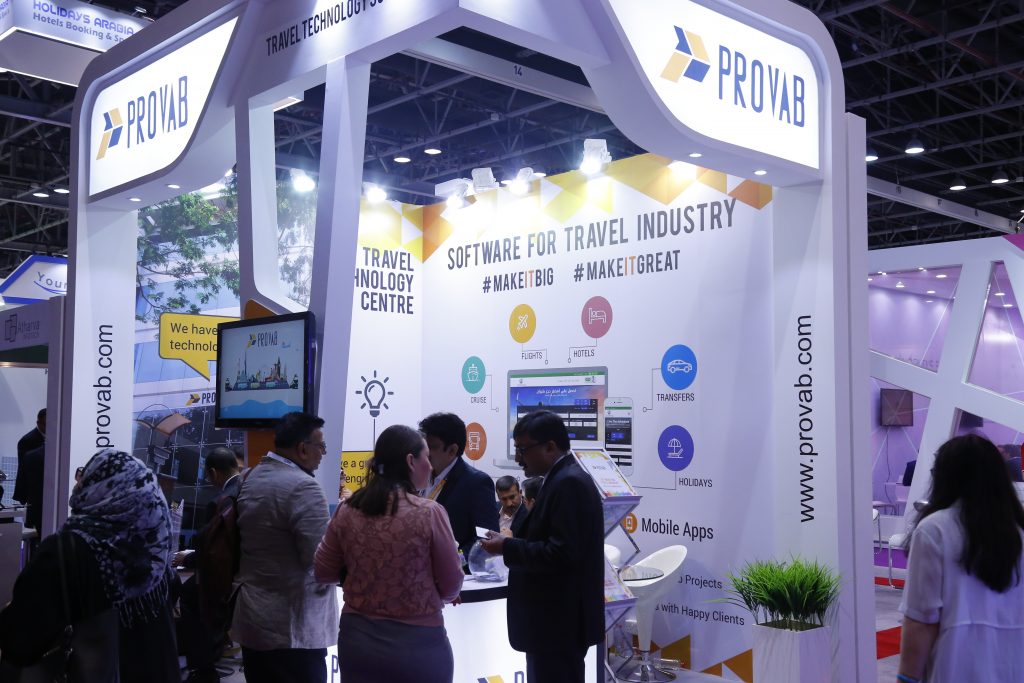 Is your travel agency, IATA or Non IATA?
IATA stands for International Air Transport Association. Travel agencies / DMCs which are accredited by the International Air Transport Association are known as IATA agencies. Other agencies, which are not accredited are recognized as Non IATA agencies. 
List of the Best Travel APIs for IATA and Non IATA Agents. 
Below is the list of top travel API companies (2022) as per geography and contents. Check top APIs in travel industry as following –  
Amadeus API
Amadeus is one of the most preferred GDS systems today. Global travel management companies are using Amadeus gds to access online travel contents including airline, hotels, transfers, sightseeing, cars and other ancillary services through Amadeus travel APIs / web services. Amadeus processes the highest number of transactions on a day to day basis. In the last 25+ years, Amadeus has become the largest gds system and the biggest travel content aggregator around the world.
PROVAB API
Provab Technosoft is a leading travel API provider and along with its IATA accredited fully owned subsidiary, it helps you to maximize your need of travel inventory through a single unified travel booking API connection while providing rich flight contents aggregated through several IATA and Non IATA consolidators. Provab's open travel API XML suite includes flight API, hotel API, car API, transfer API and sightseeing API. 
Travelport UAPI
Galileo GDS system – offered by TravelPort, is one of the most sophisticated global distribution systems for travel domain. Galileo GDS provides global distribution services for the travel industry with advanced computer reservation software, top of the line travel system and web services XMLs. B2B and B2C booking software with Travelport universal APIs are surging in India, United States, Mexico, Europe, South Africa and Malaysia. In the last 22+ years, Galileo GDS has become one of the largest gds systems.
Sabre API
Sabre GDS system is the connect between the travel services buyers and sellers. Sabre GDS is supported (in terms of travel inventory) by more than 400 flight carriers, 200,000 hotels, global tour operators and several car and cruise providers. Sabre system is connected to more than 400,000 travel agents worldwide, who are serving to end clients. Sabre GDS system processes more than a million travel booking transactions per minute during the high season. B2B and B2C travel portals with Sabre software system are surging in United States, Europe, UAE, India, Africa (Nigeria, Egypt) and Indonesia.
TBO API
TBO Holidays is one of the leading travel aggregator, connected with 70,000 travel agencies across 100+ countries while using TBO's award winning platform to book global travel contents online. TBO offers flights, accommodations, cruise, cars, transfers and sightseeing.
PKFare API
PKFARE aggregates real time big data from over 600 airlines, 400,000 properties and 20 DMCs, covering over 100 countries and regions. PKFARE is an innovative global travel trade marketplace offering air tickets, hospitality and destination products. Empowered by its global resources, machine learning technology, big data and dynamic hedging and payment model, PKFARE provides global travel players with smart integrated solutions including real time inventory data, best buy rate, seamless multilingual customer service and diversified product portfolios.
Hotelbeds API
Hotelbeds is one of the largest aggregators with 1,80,000 hotels in around 185 destinations worldwide. Hotelbeds API enables any hotel booking system or distribution platform to provide their agents and B2C clients, best hotels and activities at lowest wholesale rates. Simply using Hotelbeds API integration solution is enough to gain access to vast inventory from multiple sources with competitive prices. Hotelbeds booking API additionally provides you access to additional services such as sightseeing, transfers and even car rentals.
Skyscanner API
Skyscanner was established in 2003 with the unique objective of showing all flight options in one place. Today it has gone from a flight search engine to a global leader in travel. More than 100 million people across the world (that's quite a few!) rely on its app and website each month to help them with their travel plans. It also provides skyscanner APIs to distribute the contents on global OTA platforms.
Booking.com API
If you are an OTA or a destination website, want to have top of the hotel inventory on your booking platform, integrate Booking.com API. It offers solutions for OTAs, hotel channel managers, property owners and affiliates like travel bloggers and media outlets. The online accommodation platform currently offers over 29,420,861 properties, 12,500 affiliates, and well-architected framework features in 41 languages, 23 countries with payment card supports Visa, American, Express, MasterCard. The Booking.com APIs support both XML and JSON formats using HTTP basic authentication.
Expedia API
Expedia Affiliate Network (EAN) APIs robust structure brings quick responses and retrieves data from multiple sources instantly to give real-time updates on rates and availability on your booking platform. The EAN APIs are used to book hotels, flights and cars. Expedia's well designed framework enables 200+ travel booking sites across 75 countries and 150+ mobile websites. Expedia API Integration connects any online booking system to 140,000 hotels spread across 245 countries. Expedia has a great user base in the United States, Canada, Mexico, India and UAE.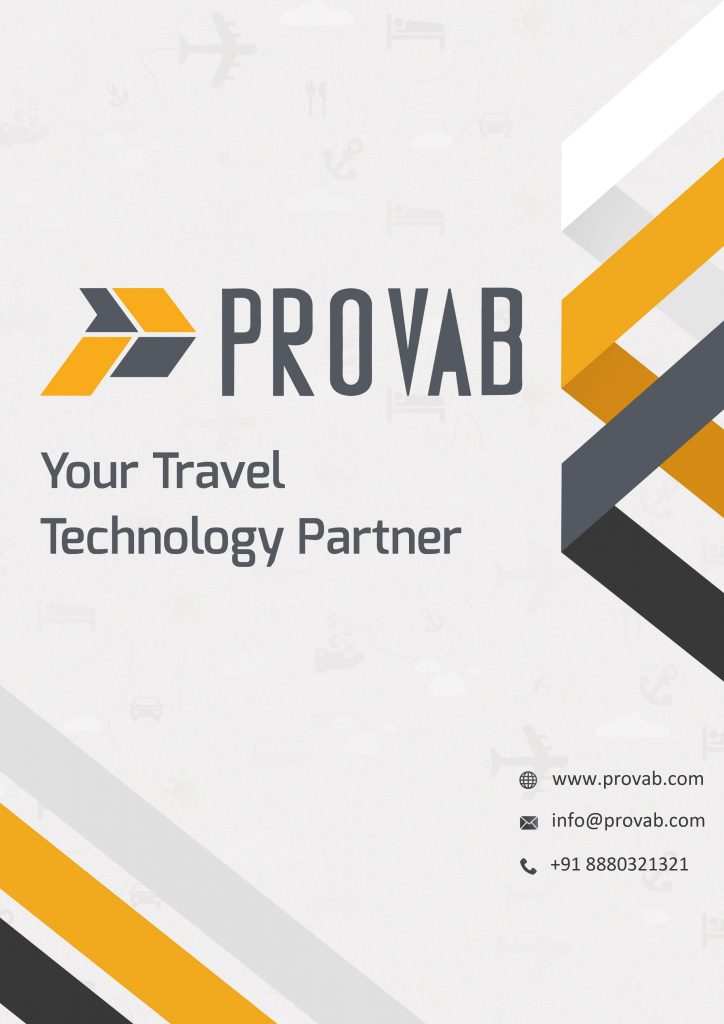 Kiwi API
Kiwi.com is a leading flight aggregator, based in Czech. The OTA platform of Kiwi.com connects with 750 carriers, including over 250 low-cost carriers. Startup travel agencies can also KIWI API to find flight data and make online reservations and generate business. 
Priceline API
Priceline offers strong inventory of flights, hotels, cars and holiday packages. 
Google Travel API
API Integration Process & Work Flow
At PROVAB, our travel API integration team and framework experts provide extensive support during APIs integration and live certification. They let you leverage the ready codes and libraries to complete the integration sooner than expected. You are assured of full scale OTA or mobile application to build rapid growth in travel booking vertical.
Sandbox Access
Post API contract signoff, agency code is created. Same time, sandbox and test credentials are sent to client's developers. One can access travel apis for developers section and get all details. 
Web Services Integration
Developers get the integration kit and they can start integrating PROVAB's flight APIs on their platform in a seamless way.
Test Cases Evaluation
Post flight web services integration, test cases are sent to client's developers to validate the logic of application or mobile app.
Live Credentials
On approval of all test cases, followed by few airline bookings in test environment, live credentials are granted to set the application live.
Hosting & server requirements for travel API integration
For a robust travel booking platform, there can be two options 1 – AWS – Amazon Web Services and 2. Dedicated Server. Depend on traffic expectations on your platform, server company and server parameters can be defined which can range in $60 USD to $500 USD per month. On the other hand, if you want setup the hardware in your local office then the pricing parameters will change significantly. 
List of things to consider before hiring a travel APIs integration company?
Now that you are well aware of travel APIs and why to integrate travel APIs, you must find the best travel API provider and API integration company. While plenty of travel technology companies are available, the question is how to find the best API company. Let me help you in preparing a questionnaire that fits your requirements.
What are the major API integration services you offer?
Please provide 7-8 benefits you offer to travel agents?
Do you make custom web design or use the theme?
Can you provide the portfolio?
Do you provide case studies to showcase the results of your web design?
What is the policy for building websites in comparison with the competitors?
How do I get the timely work progress of the project?
What are the types of travel technologies you are specialized in?
Do you give round the clock support and also handling the updates of the applications?
Frequently Asked Questions
How to find an IATA certified travel API provider?
If you are going for third party travel API provider, you must look for IATA certified provider. Apart from live projects and test system, you must look for IATA certificate which is issued by International Air Transport Association.
Why hire dedicated travel APIs developers?
If you want a right on time deployment of your flight booking portal, it is better to go for dedicated flight API developers who work solely on airline API integration and live certification to deliver you faster results.
What are the benefits of travel APIs?
Travel APIs provide a single point of access for consolidated airline inventory and pricing. Millions of agents access that data, process the bookings for their end customers at any given time. The information provided by travel XML providers like inventory, rates, availability, details are in real time and thus it reduces the overall execution time per booking for travel agencies is less, which leads to higher revenues and profits.