The desktop solution was designed to help users simplify travel planning across Google Flights, Hotels and Trips.  Google Trips makes it easier than ever to plan and organize your trips. It automatically maps out a half day or a full day with suggestions for things to see and do. Don't like what you see? Tap the "magic wand" to see more nearby sights. Each tap of the wand gives you a fresh set of nearby attractions. It will organize research and reservations in Google Trips. Travel information is available to users logged into their Google accounts at google.com/travel, as well as in Google Searches and Google Maps.
At google trips, users will find timelines for upcoming trips based on confirmation emails received in Gmail. Now, those timelines can be edited directly by users. In a few weeks, users will be able to manually enter new reservations. Now, google.com/travel will integrate weather forecasts for upcoming or potential trips.
>> Travel Planning System for Travel Agency : Connect with Sales
A user's trip research will be tracked across Google. Searches and saved places and flights will automatically be added to trips, Google said. Viewed hotels and things to do will soon be integrated, as well. Users can opt out of the service anytime. When a user is traveling, Google Maps will display popular neighborhoods, including blurbs on what they're known for. Trips (including reservations) will be accessible via Google Maps "in the next few months," Google said.  The goal is to simplify trip planning by helping you quickly find the most useful information and pick up where you left off on any device. Google last year introduced similar tools for mobile phones as well.
Google last fall introduced its own travel planning application, Google Trips, a competitor to TripIt and others, which combines tools to manage your air and hotel reservations with suggestions of places to visit and things to do at your destination. Today, Google Trips is getting its first big update since its fall debut, with the addition of a handful of new features aimed at helping users better organize their travel plans.
Prior to now, one of the app's more notable features is that it's connected to Gmail, which allows it to automatically import your travel plans – like air and hotel reservations. These are then placed into the appropriate trips within the app. With the update, the app is expanding its inbox-parsing capabilities to find your bus and train reservations, too. These will appear also in the reservations section of the app, in between your various hotel stays, allowing you to better see how you're moving between one place to the next – even if not by air.
Additionally, the app now allows you to enter in reservations by hand, in those cases that you don't have an email confirmation (or perhaps one sent to a different email address.) You can press the "+" sign in the app to add either a restaurant, car rental, hotel or flight manually. However, even those these details are being typed in, Google can still help by auto-completing the information. For example, if you enter in the airline and flight number or just the hotel name, Google Trips will fill out the rest of the information.
There's also a space for free-form notes which lets you add other types of reservations you want to track which don't fit into one of these high-level travel categories. This might be where you add details about a tour you're taking or your tickets to an evening show. Travelers using Google Trips are now able to share their reservations with other parties, too – another feature rival travel companion apps today offer. You can tap an arrow button on the reservations screen to forward your trip details to anyone's email. If they also have Google Trips, they can see your plans in the app as well.
>> Travel Planning System for Travel Agency : Connect with Sales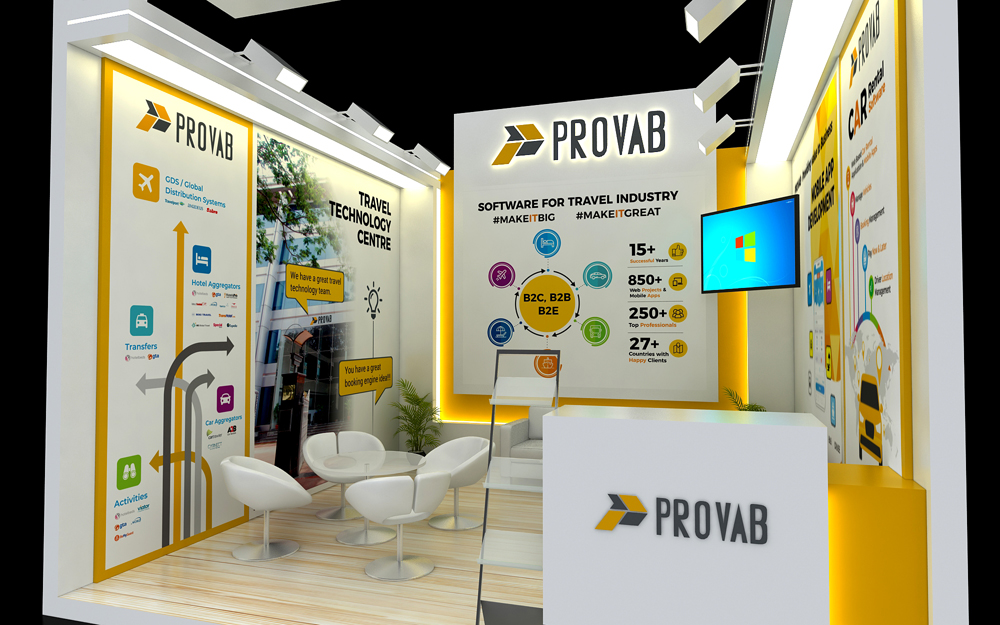 The new features will make Google Trips easier to use and more competitive in the larger market, but the app remains more useful for discovering things to do, rather than travel management, despite the additions. Google's ability to leverage its business listing and place data from Google Maps is really the app's standout feature. You can find restaurants by cuisine or atmosphere, or activities organized into categories like kid-friendly, outdoors, indoors, further away, or even browse a list personalized to your interests.
But the app still has a number of issues when it comes to the email import and organizational feature. For instance, when it imported a flight confirmation from Gmail that has me arriving at JFK, it somehow decided that I was staying in Branson, Missouri. (The email doesn't mention Branson at all.) This the kind of glitch you don't tend to see over on TripIt, and is bad enough to make the app feel untrustworthy as the single destination for tracking your trips. Google Trips is a free app on Android and iOS.
Google's flight booking service uses the powerful ITA Matrix software. Here are some of the key features of the tool:
Once you fill in the required fields, the search results will highlight recommended choices in the Best flights box, based on parameters like price, travel time and amenities. Take note: the most economical option (whether or not it's considered by Google to be a 'best flight choice') will often be marked by a green price tag. Just be wary of the number of stops on that route!
You can narrow down your search further by putting a cap on price, setting the number of stops on the journey, selecting specific airlines or airports, and indicating outbound or inbound times.
If your travel dates are somewhat flexible, try clicking on the date fields to bring up the monthly view calendar, which displays the lowest rates per day.
If you're simply window shopping for flights, toggle Track prices If you're logged into your Google account, your trip will be saved in order to track price trends, sending you price alerts about increases and decreases, as well as other tips via email.
If you still don't have a specific destination in mind but would like to travel somewhere (anywhere!) you can try the online equivalent of closing your eyes, spinning a globe on its axis and pointing your finger at a random location: the I'm Feeling Lucky button in the Explore Map will conveniently suggest a 'random' destination for you based on your search history and places that are currently trending.