NDC (New Distribution Capability) is a travel industry-supported program (NDC Program) launched by IATA for the development and market adoption of a new XML-based data transmission standard (NDC Standard). The NDC Standard enhances the ability of communication between airlines and travel agents. The NDC Standard is open to any third party, intermediary, IT provider or non-IATA member, to make and use.
>> Looking for A Booking Software : Request A Quote
Traveler satisfaction and revenue connects airline needs. To satisfy customers, carriers seek ways to learn more about their clients and provide a set of additional services like baggage insurance or onboard food. Those services are also called ancillaries, and are offered for additional fees. Given the small margins for core transportation services, the fees help to generate profits. To sell ancillaries to the passengers and be more profitable airlines struggle to deliver personalized content to their travelers. Considering that getting in touch with the end user is nearly impossible via the channels provided by global distribution systems, a new standard emerged to resolve the issue.
New Distribution Capability will enable the travel industry to transform how air products are retailed to corporations, leisure and business travelers, by addressing the industry's current distribution limitations: product differentiation and time-to-market, access to full and rich air content and finally, transparent shopping experience. ​​​​
The NDC standard enables the travel industry to transform how air products are retailed to corporations, leisure and business travelers, by addressing the industry's current distribution limitations:
Product differentiation and time-to-market
Access to full and rich air content
Transparent shopping experience  
Airlines, travel management companies, online travel agencies, corporate buyers, global distribution systems and other technology players contribute to the NDC Standard. Through a collaborative approach, participants ensure that the supporting schemas are functional and can be used by all regardless of business focus, geographic location, size, target markets and individual commercial policies.
An industry standard will facilitate a more efficient airline distribution system, thereby benefiting airlines, agents, GDSs, IT providers and travel start-ups.
Structured around seven distribution-related functions, the NDC Standard provides the opportunity to address the end-to-end airline distribution process, e.g. shopping, booking etc., and to deliver enhanced customer experiences.​​​​
New distribution Capability is important because:
It provides personalized shopping experience and access to customer information. Currently, most of the customer personal data remain in the hands of middlemen, OTAs and GDSs. This means that airlines get just basic information about their clients, which doesn't allow for personalizing the shopping experience, the thing that has become a standard in modern travel eCommerce. The NDC standard's goal is to provide airlines with direct information about their customers.
There is content and pricing autonomy. Another benefit of personalization is pricing autonomy. Currently, most airlines publish their tariffs via ATPCO, the tech provider and main source of pricing data. Having a third party as an intermediary between revenue management and distribution channels means that airlines miss the opportunity of dynamic pricing. Dynamic pricing is the ability to create personalized fare and travel package offers based on individual client information. The new XML standard allows airlines to build their own APIs and change prices independently adding value to their offers and adjusting prices individually to each customer.
The traditional GDS model only permits airlines to display prices and schedules. While tariff metasearch engines and OTAs make it easy for travelers to compare pricing, airlines can't market their added value services and fully compete. Rich content, that includes all service details, solves this problem.
There is a reduced reliance on legacy systems. Most airlines use legacy passenger service systems (PSS) that contain reservation info, fares, and schedule. The main purpose of the PSS is to show which seats are available for a given flight. PSSs may have poor performance, a number of other restrictions, and most PSS providers really lag in modernization. NDC will act as a separate engine outside of legacy systems that allow for presenting data stored in PSS databases using airlines' private interfaces.
The distribution system in the air travel industry includes many players in the field. To link end customers with the actual airline, there are a number of intermediaries, represented by travel agencies, tariff publishers, GDSs, and so on. Most of the major players appeared decades ago or morphed from the older formations and continue to exist.
Currently, representatives from nearly all parties in airline distribution have embarked on the NDC initiative one way or another. According to the latest IATA NDC program update, the list of certified deployments reached 65 carriers. The number seems to have grown significantly since 2017 when IATA reported only 50 airlines adopting NDC. But, compared to the overall number of airlines connected to the major three GDSs, which is over 400, NDC adopters seem to be a minority. In 2018 IATA published a presentation of NDC standards, that includes new data on the number of airlines adopting NDC and IT providers.
> Distribution Platform for Travel Agency : Connect with Sales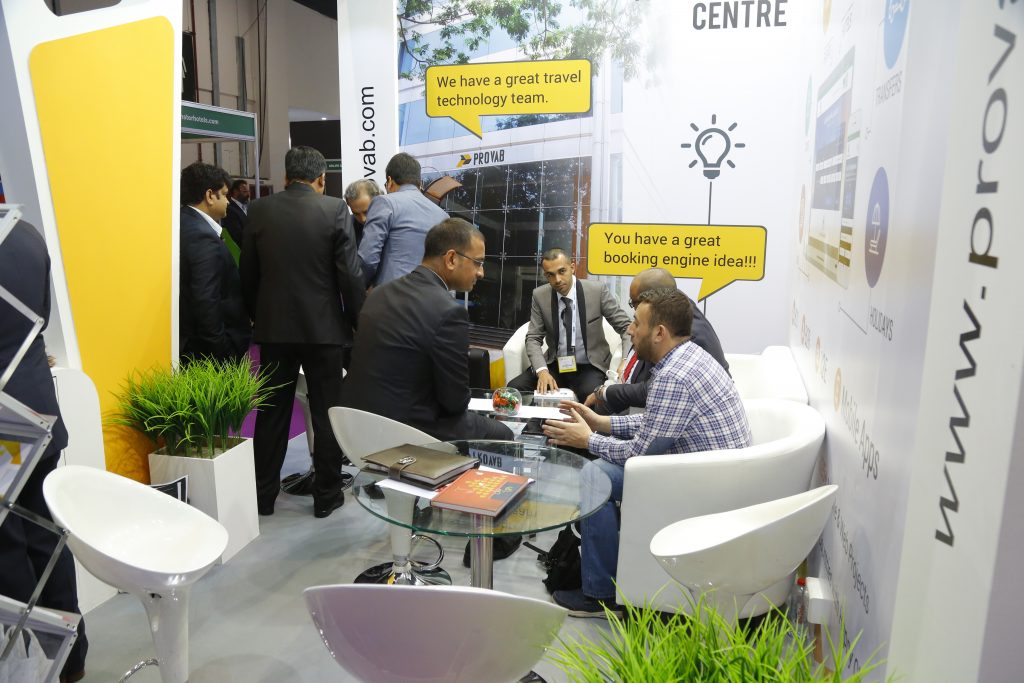 Major airlines managed to develop their NDC solutions, which sometimes differ in implementation. Here are some examples of airlines that adopted and implemented New Distribution Capabilities
Lufthansa was the first one to introduce a GDS surcharge and implement direct booking connection in its distribution. Currently, Lufthansa's direct booking includes several distribution channels: travel agencies direct, aggregators, supplier mobile application, and supplier website. While its NDC version allows for offering rich content, the support of personalized bookings is still to be reached.
British Airways developed an NDC solution and integrated it with Kayak. Now their tickets are available directly through the Kayak platform. British Airways API allows for distributing through the following channels: direct connect through OTAs, IATA's travel agents, GDSs, and online booking tools. Similar to Lufthansa's API, British Airways doesn't support personalized bookings yet.
Air Canada allows their API to be used freely across all channels. It seems that Air Canada presents the fullest range of NDC "advantages" for the moment, providing rich content, personalized bookings, airline profiles, air, and non-air related ancillaries.
Flydubai also has a competitive NDC implementation, being relatively equal to what Air Canada offers. The only difference is that Flydubai allows for distribution only through travel agencies and OTAs.
So, only a few among the NDC adopters have managed to present the full range of NDC benefits. Others are still establishing the connectivity between the distributors to get their direct channels to work.