United States has many wonderful cities and attractions that its rather difficult to list the best ones. If you're the one, who always look froward for more from his/her travel, you only need to look around in United States with so many american cities giving you a totally different experience, travelers can discover something exciting right around the corner. Here is a curated list of too cities of United States from a traveler perspective.
New York City
New York City is a favorite destination for both domestic and international visitors. Don't miss a leisurely walk on the High Line, an old-railroad-track-turned-park that features greenery, artwork, and beautiful skyline views. Broadway and the Theater District is the place to go to see the latest plays and musicals, and if you're an art lover, New York has an embarrassment of riches: the Metropolitan Museum of Art, the Museum of Modern Art, the Guggenheim Museum, the Whitney Museum of American Art, and the Frick Collection. Or go shopping on Fifth Avenue, check out Washington Square and Greenwich Village and Rockefeller Center, take a walk through Central Park, and get awed by Grand Central Terminal.
Chicago
Chicago has long been called the "Second City," coming in second to New York City in both size and population. A beacon in the Midwest, Chicago is actually third in population these days, but it has a skyline, restaurants, shopping, museums, and activities that easily rival NYC and LA.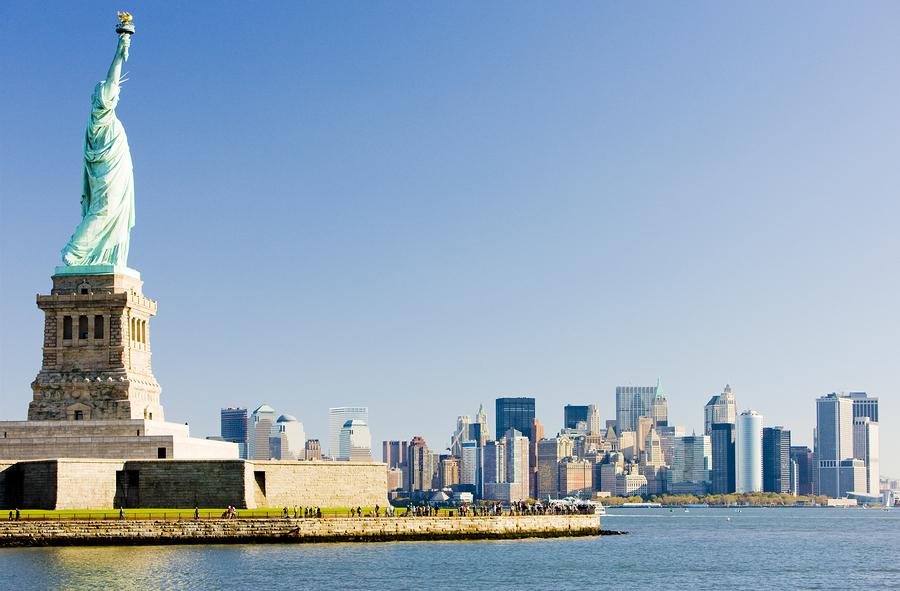 San Diego
Unlike its northern neighbors Los Angeles and San Francisco, bargains abound in this Pacific oceanfront city. The weather is nice year-round due to a low precipitation average of 10 inches a year, although April through October offers the best beach temperatures. As one of America's 10 most-traveled cities, San Diego offers a wide range of sites and attractions, many of which are kid-friendly, while accommodating visitors with low prices on hotels and car rentals.
Atlanta
Being one of the country's major airline hubs makes Atlanta a great city to stop at and enjoy on a budget. While Atlanta is most well-known for being home to the 1996 Olympic Games, sporting events and outdoor activities take place year-round. And with Atlanta's sprawling boundaries, you can head slightly north of the city for some scenic hiking in the Appalachians, or to the east to visit Stone Mountain Park.
Houston
It may not come off as the most exciting city to visit, or the most comfortable due to its hot temperatures, but Houston is one of the most interesting and most multicultural cities in the nation. The fourth largest city in the United States, Houston is home to NASA and several major oil producers. And while the shopping is upscale, the prices for hotels are quite reasonable.
Denver
Sitting at an altitude of 5,280 feet, the Mile High City features a unique blend of cosmopolitan and Rocky Mountain Western culture. Visitors can find breathtaking views on the many free hiking and biking trails in and around city. With mild temperatures (except for winter) and various festivals year-round, Denver is the ideal value vacation spot for those seeking a city and a mountain getaway all in one.
If you are planning for a family or leisure travel to USA, connect with a travel agent in USA. Let a professional plan and give you a lifetime experience.