The healthcare industry, among all others, is applying digital technologies and utilizing mobile devices for healthcare application development. mHealth (refers to mobile health) is a common term used for applying mobile technologies and all devices (smartphones, wearables, tablets) in a medical and public health practice. Healthcare mobile application provides lots of benefits.
>> Are you looking for Healthcare application development? : Connect with Sales
Unsurprisingly, in 2017 there were 325,000 healthcare apps available with a range of functionalities, from personal fitness trackers to programs to help maintain chronic health conditions. Many of them evolved from MVP healthcare app projects from personal fitness tracking apps to help maintain chronic health conditions.
Just imagine, around 3.7 billion apps were downloaded in 2017 offering mHealth services. This number is expected to grow by 16% within 2020 and should result in a revenue success by making a total of $26 billion worldwide. A massive usage of smartphones and smartwatches contributed even greater growth to the mobile health consumer application industry.
The FDA (Food and Drug Administration) mentions that 1.7 billion smartphone users are going to adopt healthcare mobile apps by the end of 2019. So, this is definitely the right time to develop your healthcare mobile application.
Types of Healthcare Apps
In general, all healthcare apps can be divided into two categories – professional healthcare applications and healthcare applications for patients. Doctor apps are used for medical details, access to healthcare records and diagnoses, medical instructions, and essentially all other internal matters.
The other category consists of medical applications used by patients in clinics or personal healthcare apps.
Professional Healthcare Apps
Medical reference & database apps
These medical apps help doctors with keeping all the information regarding diseases, drugs, and medical prescriptions all in one place.
Professional networking apps
These are thematic social networks where healthcare providers and professionals will connect and interact with each other, exchange knowledge, and grow professional community.
Patient medical health tracking apps
Logically, these healthcare apps help doctors monitor the health of each patient throughout the medical treatment phases. Results from various labs and medical tests are listed there, as well as all other medical documentation can upload and save it here.
Doctor appointment & clinical assistance apps
To reduce the handwritten work of keeping journals, clinics can use apps to schedule patients appointments. All parties can be notified about changes in the calendar, which makes life much simpler and easier.
Mobile Health Apps for Patients
Here is the list of the most common applications used by patients and individual consumers:
Patient medical education apps (patient portals) – to monitor useful information and guides
Reminder apps – includes medical progress tracking apps, or some health habit (water consumption)
Diagnosis apps for precautionary purposes
Healthy lifestyle applications – health tests, fitness and wellness apps, cardio apps
Tracking/Monitoring apps – for chronic conditions like diabetes, blood pressure, cancer, etc.
Mental health apps – stress relief apps, meditation apps, apps for deep sleep
Dieting apps – trackers, exercise, weight loss apps
Women's health apps – for feeding, pregnancy, or monthly calendar
>> Looking for building Healthcare apps? : Connect with Sales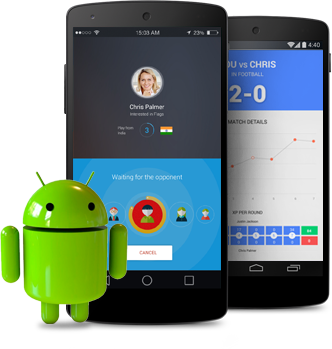 Mobile Health Consumer App Design Aspects
1 Get familiar with colors
2 Take into account design different for Android & iOS apps
3 Get insights from the target audience analysis
4 Simplicity and usability of healthcare app design
Let's now check out the most important features included in a healthcare mobile app development.
Tracking
This is the most important feature within a healthcare mobile app development. It allows for the monitoring of patient's blood pressure, heart rate, calorie consumption, pulse, and glucose level, etc.
Scheduling
This function allows users to book a doctor / clinical visit or appointments with healthcare specialists very easy. It is also possible to schedule drugs prescription, sleeping times, water consumption targets, etc for future reminder. From a physician's perspective, they are able to manage and control their time table efficiently.
Payment
Nowadays, this is a growing trend toward mobile payment integration. Payment features allow users to pay for medical services or insurances via application. Payments may also be made for regular bills for doctor visits, emergency rooms and hospital admissions. Online payment with a few clicks offers great user experience and satisfaction.
Alternative mHealth app features that can be included into a healthcare product are as follows:
Appointments
Social integration
Photo gallery
Reviews
Analytics
Prescriptions
Access to EHR/EMR
Notifications (push notifications)
Have a healthcare app idea in mind?
You are welcome to reach out to our team through mail at info(Replace this parenthesis with the @ sign)provab.com We can work through your idea, offer our suggestions, and prepare the right healthcare solution.